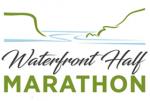 The Knysna Waterfront Half Marathon takes place on the 16th of November 2019, from the Knysna Waterfront. Distance options: 5km fun run, 10km & 21.1km.
The Waterfront offers a host of shops and restaurants as well as lots of activities and adventures. Here you can relax and admire the view, shop till you drop, eat to your hearts content or enjoy the activities on offer from this destination.

Mario's will be open from 6:00 for an early morning coffee or breakfast.
Knysna NSRI Station 12 will be be the beneficiary of your donations – be generous. They provide an invaluable service to all that visit Knysna.
Program
06:00 Late entries & Registration
07:00 Running events start
10:30 Prize giving
Route
5 Km Fun run – As Flat as can Be
10 Km – As flat as can be. Your chance for a fast time.
21.1 Km – First 11 Km is Flat till the climb up to Conneyglen start. Work this hill with care and you will be rewarded with a great downhill and a fast finish on the last 6 flat Km
INFORMATION
Registration and late entries 12 November – From 06h00 Waterfront North Entrance
Internet entries: www.knysnamarathonclub.com (25/09/2016 till 9/11/16
Entry Fee: 5 km – R30.00 or 10km – R45.00 OR 21.1km – R55.00

Start/Finish/Parking Knysna Waterfront
Parking at the Waterfront Drive parking area. Race Start/Finish at the South Waterfront Parking area.
Ablution: Available at Venue –
Accommodation: Knysna Hollow Tel: 044 382 5401
Hand-outs: Medals to all finishers within the cut-off time.
Medals: Medals to all finishers who complete the race within the cut-off time – Gold to Category winners – Bronze medals to all other finishers.
Prize giving: Waterfront Promenade 10h30
Prize Money: Equal Prize money will be awarded to men and women.

Route: 5 and 10 km: out and back along the waters edge – very flat for fast times 21.1 km: Waterfront – Leisure Isle Coney Glen and back.
ASWD Licensed athlete take note: Forget your chip – you will have to pay R20 to loan one for the race. Lost your chip – you will have to pay R50 for a replacement chip.
First Aid: At the venue and along the route

Contact details
Tel: 083 502 7935